Both IPAF and PASMA training courses are essential in order to protect your workers from injury in the workplace.
IPAF Training Courses
IPAF stands for The International Powered Access Federation and it is responsible for maintaining safe and effective standards of powered access around the world. IPAF is at the forefront of ensuring the safety and testing procedures are promoted as standard across a range of industries.
As a business owner, it's your responsibility to ensure risks are minimised for your staff. If your company involves workers undertaking work at height alongside machinery, then you need to be aware and actively promote good health and safety practices.
What Does the IPAF Training Cover?
There are a range of IPAF training courses individually tailored to your specific needs.
The IPAF – Operator Training course covers Scissor Lift Training for staff using mobile scissor lift MEWPs, training for operators of mobile booms/cherry pickers, and for operators of static boom/van mount MEWPs. This course mixes theory and practical elements, and it's designed to allow your workers to position, drive and operate machines safely.
The IPAF – MEWPs for Managers Training Course is aimed at those workers who are directly in charge of people who work at height in your company, and those who are responsible for the safety of those individuals. It allows supervisors and managers to prepare for the co-ordination of the different types of MEWPs.
IPAF training courses are made up of a mixture of theoretical and practical components, and there is a written test which allows you to show your competency to satisfy the IPAF standards. Once you have completed your IPAF training course, candidates will receive a Powered Access Licence (PAL) card and a certificate, log book and safety card. The PAL card is valid for 5 years and is accredited by IPAF.
PASMA Training Courses
When you have staff working at heights, there are clear risks involved for operatives, but if they are trained and adopt safe working practices when using equipment, risks are reduced.
PASMA stands for Prefabricated Access Suppliers' and Manufacturers' Association. This qualification is recognised in the construction industry for those operatives working at height on mobile access towers. The training courses are approved by HSE and the UK Contractors Group.
What Does PASMA Training Cover?
There are various courses that have been designed to meet the needs of you and your workers. The PASMA – Towers for Users course covers the Work at Height Regulations as well as the Health and Safety at Work Act, providing a sound knowledge of the relevant legislation surrounding this type of work. It also provides training on tower elements, approaches to inspection, awareness of hazards and accident prevention. It consists of a theory test, delivered by a practical training session and an assessment at the end.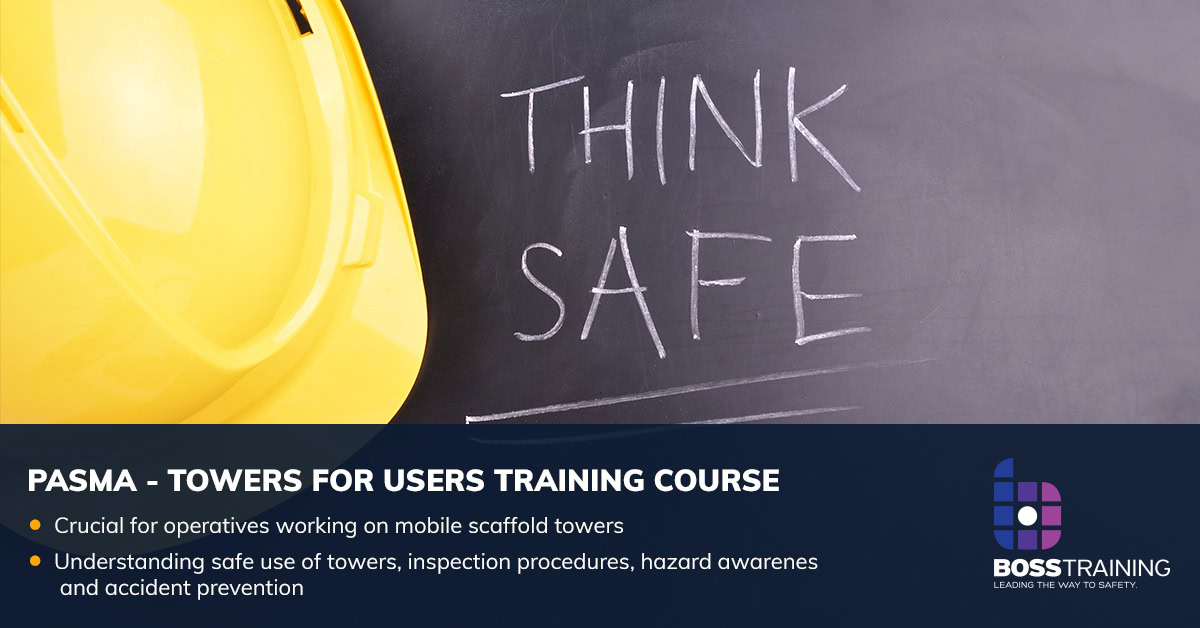 The PASMA – Low Level Access course is aimed at those using low level access equipment regardless of industry. This course trains candidates how to operate low level prefabricated access units, and after your workers have undertaken this course, they will be competent in assembling, moving, dismantling and inspecting this equipment.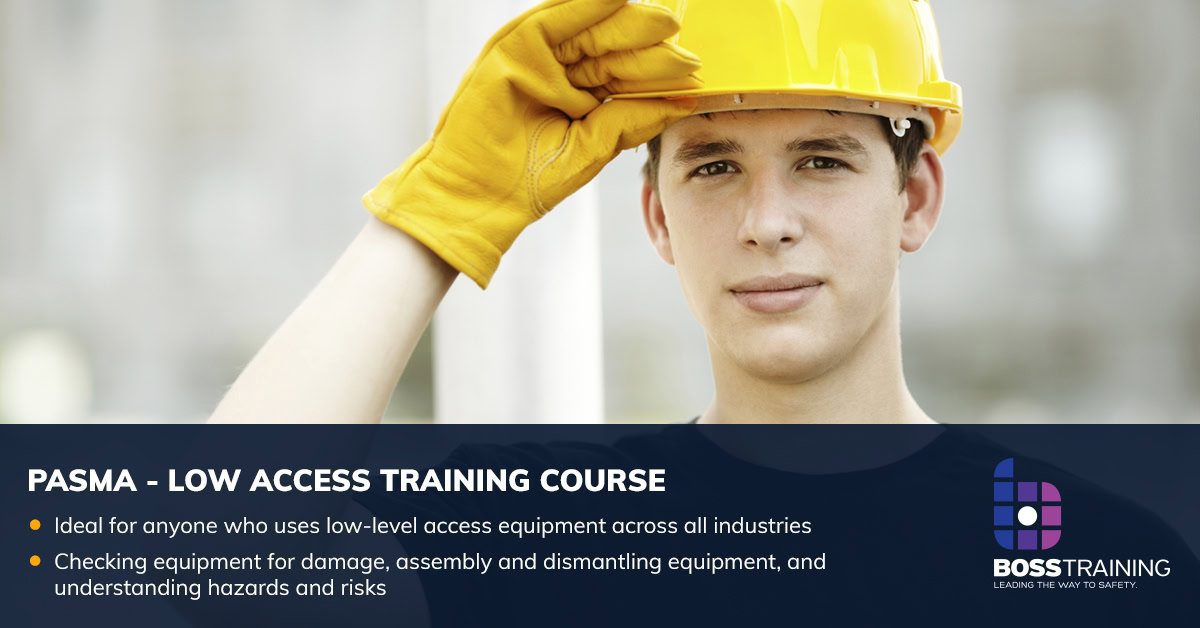 As part of the PASMA – Work at Height Essentials course, candidates will gain greater understanding of the fundamentals and guidelines for those working at height or supervising those who do so for a minimum of 3.5 hours.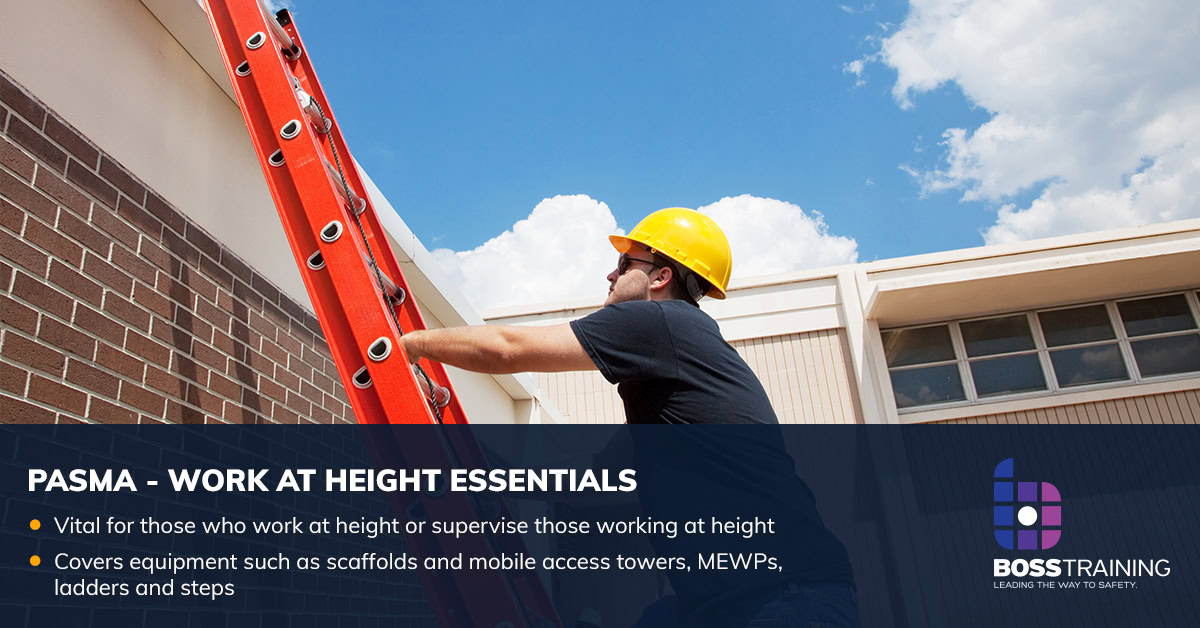 The PASMA – Combined Standard and Low-Level course is aimed at those who assemble, move, dismantle and inspect or use scaffolding and low level equipment like folding towers and podium steps.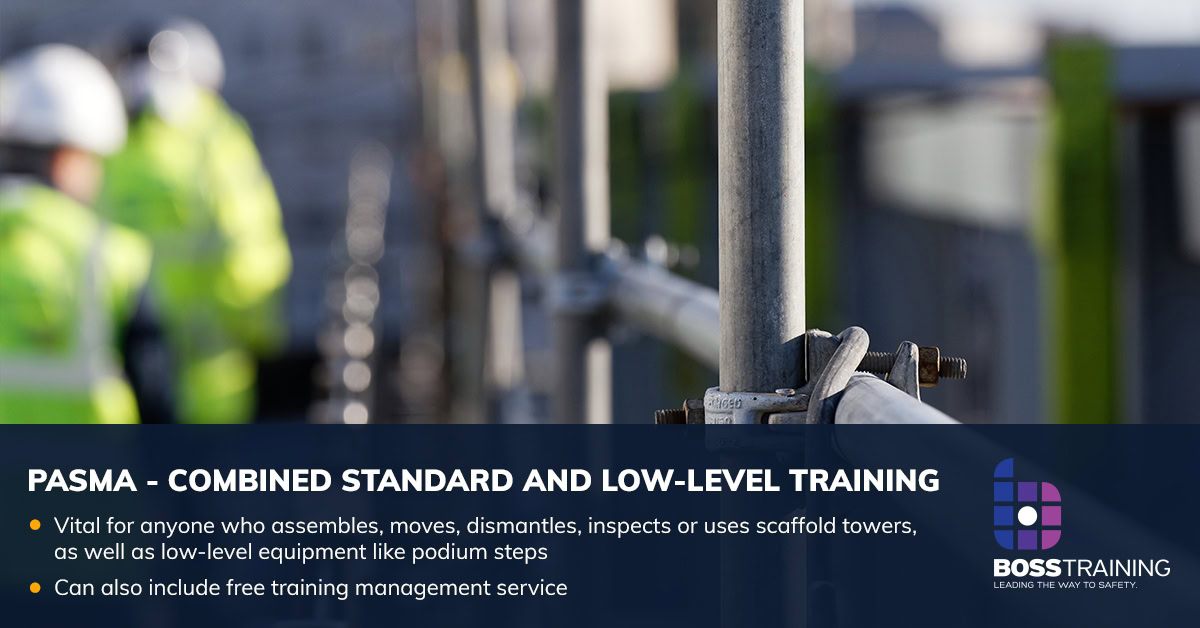 What are the Differences Between the Two?
Both types of training cover different areas of height, so it's important for you to identify the most suitable course depending on the work your operatives undertake.
IPAF courses address the safe use of powered access and PASMA courses deal with the use of mobile access towers. The equipment in each of these areas is different, so it's important your workers receive training that is relevant to the work they undertake.
The Working at Height Regulations are relevant to all work at height where there is a risk of falling that could lead to injury. As an employer, you are responsible for ensuring your workers are competent when undertaking their duties.
However, you can rely on us, here at Boss Training to advise and support you in ensuring that your team is given all the necessary training and are provided with the best opportunity to work in a safe environment.
We would be more than happy to advise you further and to give you more information about our courses – simply contact a member of our team by calling 01422 358184 or by emailing enquiries@bosstraining.co.uk.